Prevounce Health, creators of the Prevounce Comprehensive Remote Patient Care Management Program Platform, congratulates Adrienne Liddic, recipient of the second Prevounce Preventive Health Undergraduate Scholarship.
The Prevounce Preventative Health Undergraduate Scholarship was open to students entering or already established in an accredited, U.S.-based undergraduate program who are pursuing a career in healthcare. Liddic is originally from Clarks Summit, Pa., and now attends Villanova University in Villanova, Pa., where she is pursuing a Bachelor of Science in nursing.
Q&A With Adrienne Liddic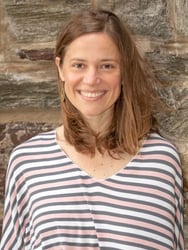 Liddic spoke with Prevounce about her interest in health, future aspirations, and the value of the Prevounce scholarship. 
Q: How did you develop an interest in healthcare? 
Adrienne Liddic: Nursing provides a concrete skill set and licensure to help others during times of need.
Q: What do you like about healthcare? 
AL: I appreciate cultivating a scientific framework of medicine and implementing this into a practice providing compassionate care for communities and individuals.
What are your career ambitions in healthcare?  
AL: I hope to pursue a nurse practitioner degree and would love to work in an outpatient primary care setting addressing preventable illnesses such as type 2 diabetes and remediable cardio-vascular disease through education about diet and exercise. Awareness and motivation to maintain a healthy lifestyle has long been a passion of mine. 
Q: How will receiving the scholarship help with achieving your academic and/or professional goals? 
AL: I appreciate the financial support and acknowledgement the scholarship has provided for my accelerated BSN degree. I so much look forward to completing my degree and finding ways to give back to the community.